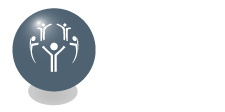 We consult with leaders to increase performance of multi-cultural teams, assist in grant placement due diligence cross culturally, and come alongside leaders to facilitate cross cultural team learning.
Specializing in the Cultural Intelligence Model we work with the Cultural Intelligence Center to deliver assessments, training and team building proven to increase the effectiveness, satisfaction and performance of multi-cultural teams.
We also have deep experience in the Middle East, both in for-profit and in faith-based, non-profit work.
Culture is the lens through which we all see the world. With our globalized world getting smaller, many navigate international waters just by going to work. Most workplaces have multi-cultural teams, or serve diverse clientele that present unique challenges. Let us help you navigate the waters.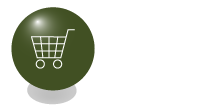 Discovering what a customer wants cross-culturally can be can be frustrating.We offer digital and traditional marketing help, match-making and manufacturer's representation in the Middle East for a variety of sectors. Clients have included hospitality, environmental and technology firms, manufacturers, automotive and metals industry companies.
Manufacturer's representation in the Middle East and Far East for a variety of sectors. Clients include technology manufacturers, metals industry companies, and automotive
Market strategy, research and feasibility studies for joint ventures and sourcing/exporting in a variety of sectors.
Websites and Digital marketing even in other languages. We partner with top media producers like Media Plus to deliver award-winning content. And Apricot Services to direct targeted Social Media advertising.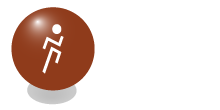 Let PG help lift your organization's cultural intelligence with tools, training and coaching. We utilize online assessments, workshops, HR training programs and individualized coaching.
The Cultural Intelligence half day workshop is a great way to introduce your team to the basic concepts of cultural values and world view, and includes a basic individualized assessment and group report.
Our sweet spot is helping senior leaders address the challenges of cross-cultural leadership and improve their organizations' cultural intelligence with tools, training and coaching. We take a highly customized approach, because each client, each department, each leader has unique needs and a unique purpose. We have expertise in navigating many specific cultures in Asia the Middle East, and can tailor training for teams working in new markets.
Cultural Intelligence is a Strategic Advantage
A growing number of executives identify Cultural Intelligence (CQ) as highly instrumental in offering them a competitive advantage for tapping into the opportunities of the 21st-century landscape.  Many studies demonstrate that organizations and leaders who prioritize cultural intelligence are more likely to accomplish their mission. - (Cultural Intelligence Center, 2012)
Work with a CQ Certified Facilitator to discover your CQ score. PG works with the Cultural Intelligence Center to provide assessments and Research on cultural intelligence, which to-date spans 98 countries and over 75,000 individuals. Cultural intelligence (CQ) is the capability to relate and work effectively in culturally diverse situations. Teams and individuals with cultural intelligence consistently demonstrate skills in four specific capabilities and statistically perform better.
Ready to find out more?
Get in touch with us today!